---
Open to the public, the Emergency Manager Briefing Page is a one stop shop for current and forecast events. The page is broken down into separate sections, including winter weather, severe weather, flooding, and heat. Local and national graphics include current watches and warnings, radar, outlooks, local storm reports, and forecast products.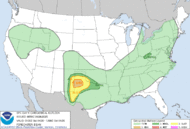 The Severe Weather briefing page provides information to monitor current and forecast severe weather. This page contains severe weather products and graphics. Graphics include radar, satellite, convective outlooks, and the daily weather story.
The Winter Weather page provides a variety of information to monitor current and forecast winter weather. Graphics include forecast snow accumulations, snowfall outlooks, radar, satellite, and the daily weather story.
Providing regional flooding information with quick access to the Advanced Hydrologic Prediction Service (AHPS) and the Missouri Basin River Forecast Center (MBRFC), the Aberdeen Flood Watch page is a one-stop shop for all up-to-date flood information. High water river statements and precipitation forecasts are also available.
The ET forecasts provided on this page are the expected amount of daily reference evapotranspiration in hundredths of an inch for the next 7 days and a total reference of evapotranspiration for the 7 day period. The ET forecast is calculated by standardizing on the tall canopy vegetation (50 cm full cover alfalfa) algorithm. The ET forecasts are calculated using NWS forecasts of temperature, dewpoint, wind, and cloud cover.
The experimental Cold Advisory for Newborn Livestock (CANL) is based off of several currently available NDFD gridded forecast products, including temperature, wind, sky cover, and precipitation accumulations. Since winter conditions are most critical to livestock producers, the graphics will be run from mid-January through the end of May. A number of Weather Forecast Offices from Western and Central Region located in the upper Great Plains will be producing this advisory product.
The River Watch Program is a voluntary program asking pilots and other individuals to report observed river conditions that can be obtained without deviation from the normal route or flight level. The purpose of this program is to assist the NWS in providing accurate forecasts, warnings, and river navigation information.
The Recreational Forecast contains forecasts and reports on conditions for resort and recreational areas. The forecast will be issued one per day between 4am LST and 6am LST and will include a site specific forecast for the following weather elements: max/min temperatures, sky/weather, wind speed and direction, lightning, and even a 2-Day extended forecast.
The Current Weather briefing page provides an assessment of current weather conditions. This page contains the Regional Weather Summary, Current Weather Conditions, Short Term Forecast, current forecast maps, and satellite imagery.


The Forecast Weather briefing page provides forecast information. This page contains forecast maps and products. Maps include general forecast maps and rainfall amounts.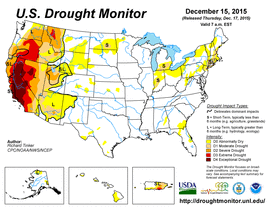 This page contains Weather Outlooks for severe weather, winter weather, rainfall & flooding, fire weather, and drought. It also contains a link to temperature and precipitation outlooks for the next 90 days.