It's CoCoRaHS March Madness Time! Let's see how many new observers we can recruit to expand our Illinois Network!
CoCoRaHS Observations and Information
Check out the latest edition of the Illinois CoCoRaHS newsletter

Prairie State Precip
---
What is CoCoRaHS?
CoCoRaHS stands for the Community Collaborative Rain, Hail & Snow network. It is a unique, non-profit, community-based network of volunteers of all ages and backgrounds working together to measure and map precipitation (rain, snow and hail). The network originated with the Colorado Climate Center at Colorado State University in 1998 thanks in part to a devastating flood that occurred in the previous year.
It is exciting to see that CoCoRaHS has expanded across the United States at a rapid pace over the past few years and is now the largest provider of daily precipitation observations in the country. Even more exciting is the expansion of CoCoRaHS to our neighbors to the north. CoCoRaHS Canada began with the province of Manitoba and then spread into Ontario. Other provinces will follow in the not too distant future.

So when you have the chance please tell a friend or neighbor about this exciting grassroots effort to measure precipitation in the backyards of citizens from the Atlantic to the Pacific. It's easy to join, takes only five minutes a day and is a fun way to learn about this wonderful natural resource that falls from the sky. We are striving to have 30,000-40,000 active observers by the end of 2014 which will give us an ever clearer picture of the amount of precipitation that falls in our backyards.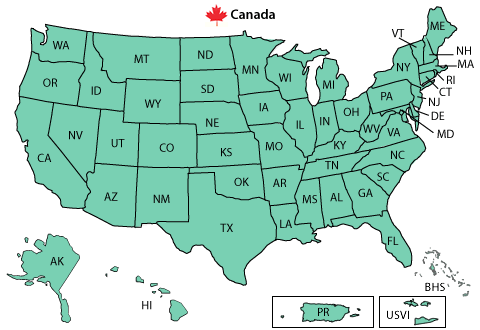 Can I participate?

Absolutely! The ultimate goal of the program is to have one observer per square mile in urban/suburban areas and one observer every 36 square miles in rural areas. Everyone can help, young, old, and in-between. The only requirements are an enthusiasm for watching and reporting weather conditions and a desire to learn more about how weather can effect and impact our lives.

Once trained, volunteers collect data using low cost measuring tools such as a 4-inch diameter high capacity rain gage (pictured right), snow boards to measure snow, and aluminum foil-wrapped Styrofoam hail pads in some states. Information on purchasing a rain gage can be found via the CoCoRaHS main page.



Is training available?

Free training sessions are held around the state at various times of the year. Attending one of these personalized sessions is highly recommended. However, there are also training materials available online. For more information on training options check out the Illinois CoCoRaHS page.
Click the play button below to view a video about the CoCoRaHS Program
(viewable in Internet Explorer)
How do I join?

Either click on the "Join CoCoRaHS" image to the left or visit the CoCoRaHS home page at www.cocorahs.org to get more information on the program.
---
See how many observers have signed up in your county...

Illinois was the 13th state to join the CoCoRaHS network.

The nationwide network has now grown to include observers in all 50 states and in Canada.

CoCoRaHS in Illinois is coordinated by the Illinois State Water Survey, the National Weather Service, and the University of Illinois Extension - Natural Resources Management Team.