Central Indiana Drought Information
For the latest Drought Information Statement from Indianapolis, please click here (when available).

Fire weather information is available on the Fire Weather Page
Click on any image below for a larger version. Images courtesy of NOAA, Midwest Climate Center, Indiana State Climatologist Office, and the USGS.
Current Conditions:
Outlooks
US Drought Monitor Information for Indiana:

(Click for larger version)
| | |
| --- | --- |
| | |
| Drought Severity Index (Long Term Palmer) | Additional Precipitation Needed to Bring Palmer Index to Near Normal |
30 Day, 90 Day, 180 Day, and 365 Day Precipitation Percent of Normal:
Plot of Year-to-Date Temperatures and Precipitation for Indianapolis (Other cities are available), and Plot of Snow Year (July-June) for Indianapolis. (2011-2012 Indianapolis Snow Year Plot)
---
Soil Moisture Percentage(20 inch depth):
Streamflow for Rivers Across Indiana (all streamflow images from USGS)
KEY:
High
>90th Percentile
76th-90th Percentile (Above)
25th-75th Percentile (Normal)
10th-24th Percentile (Below)
<10th Percentile
Low
Not Ranked
Latest 5-Day Total Precipitation Forecast (updated daily at 7 p.m. EDT) from HPC:
8-14 day precipitation outlook: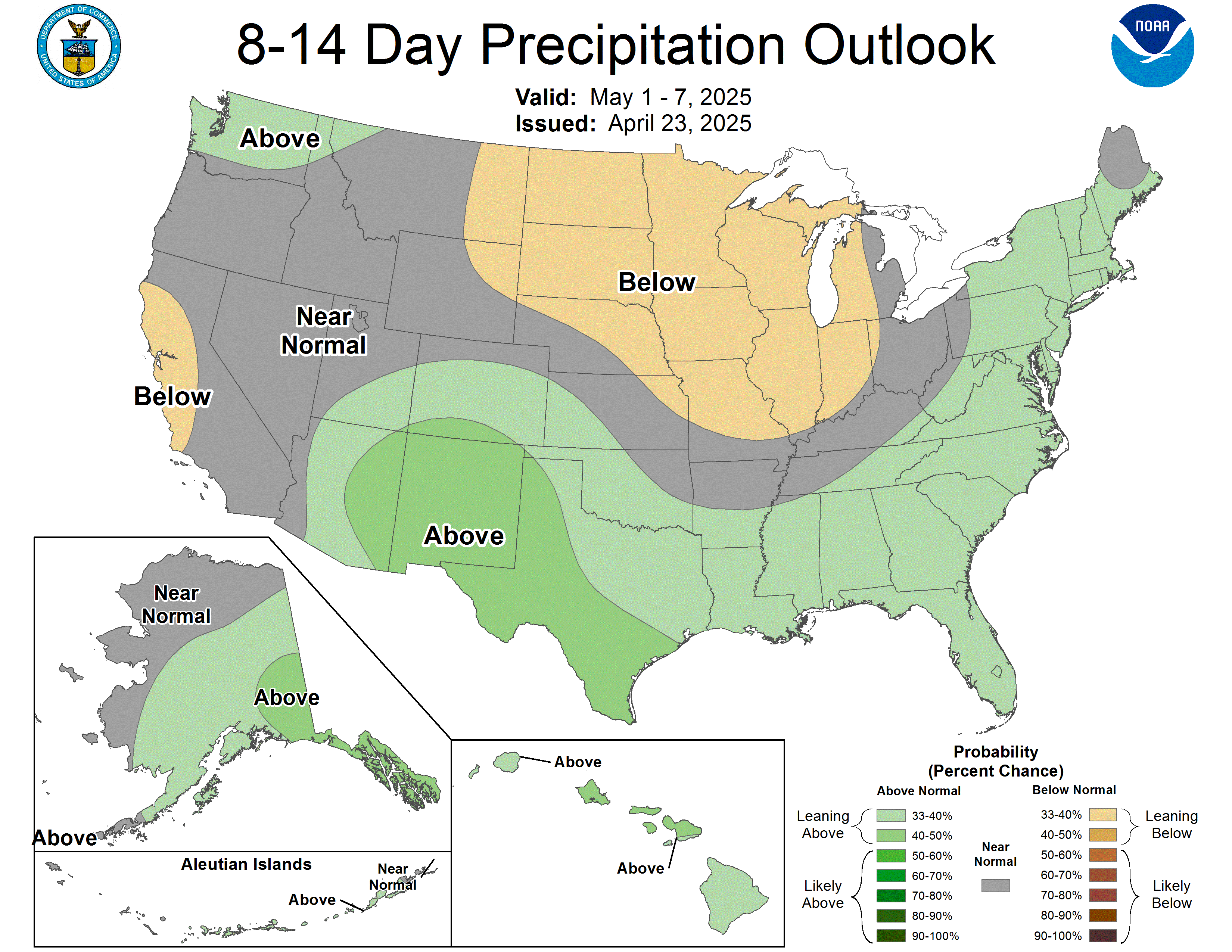 Climate Prediction Center 8 to 14 day outlooks
Latest One Month Precipitation Outlook from the Climate Prediction Center: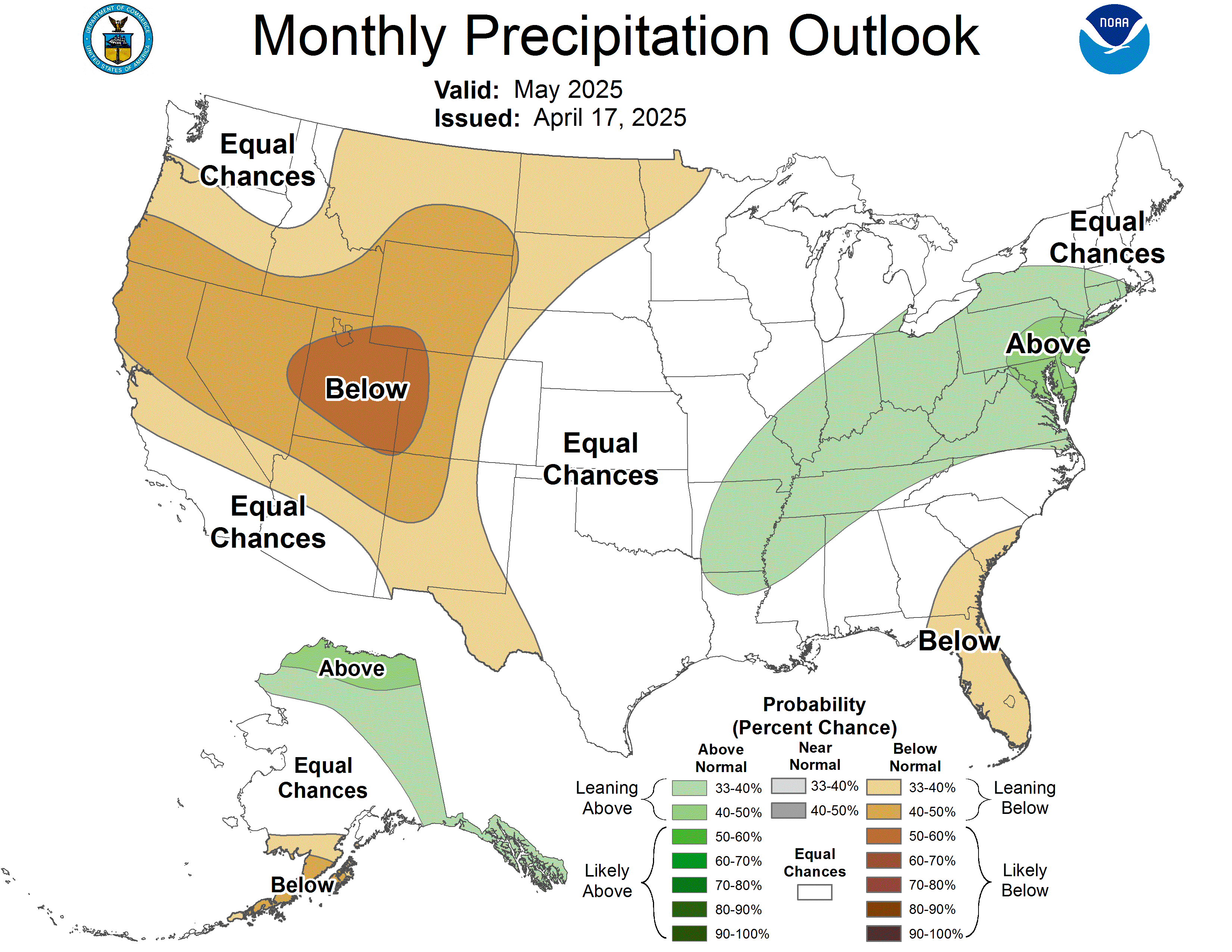 Latest Three-Month Precipitation Outlook from the Climate Prediction Center: