Widespread Hard Freeze Tonight Across All of Central and Western Nebraska
A cold Canadian air mass will settle over the Nebraska this evening and tonight. Winds are expected to become light and variable and skies are expected to be clear to mostly clear. This will allow temperatures to plummet into the upper teens to low to mid 20s across all of western and central Nebraska. Widespread frost is expected by morning.
Anyone who still has outdoor plants they wish to protect should move them indoors before tonight. Also, the very cold temperatures forecast tonight could cause damage to hoses attached to faucets connected to the house as well as above ground sections of lawn irrigation systems.
Overnight Lows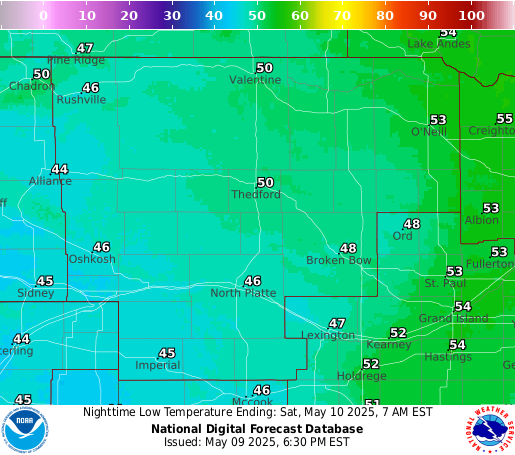 Page composition by Jason Ahsenmacher