Winter 2012-2013 Outlook
NOAA's Climate Prediction Center (CPC) has issued their temperature and precipitation outlooks for the winter of December 2012 - February 2013. They can be found on the internet at:
http://www.cpc.ncep.noaa.gov/products/predictions/long_range/seasonal.php?lead=2
For eastern South Dakota, southwestern Minnesota, northwestern Iowa, and northeastern Nebraska, the CPC outlooks call for a higher probability of above normal temperatures and below normal precipitation for the entire area.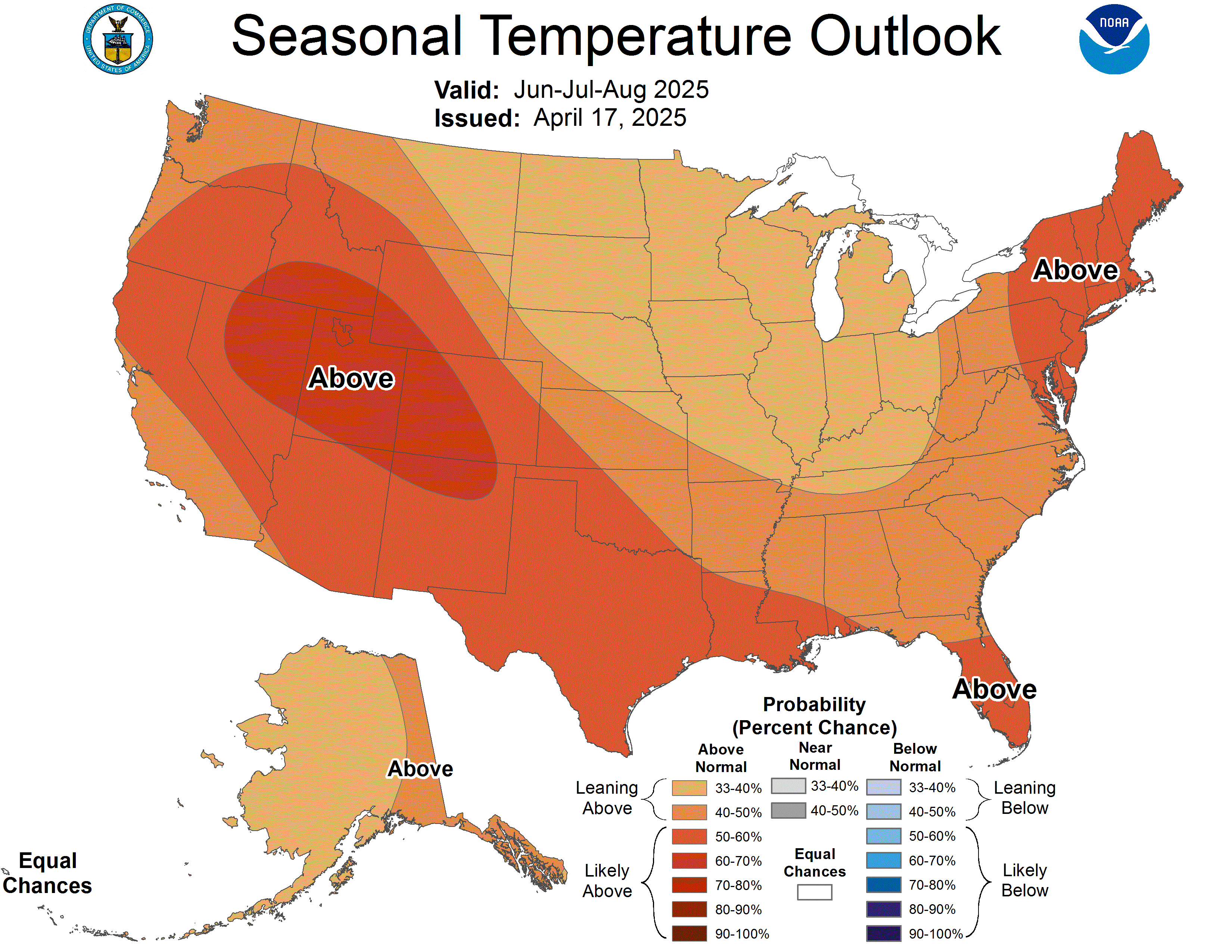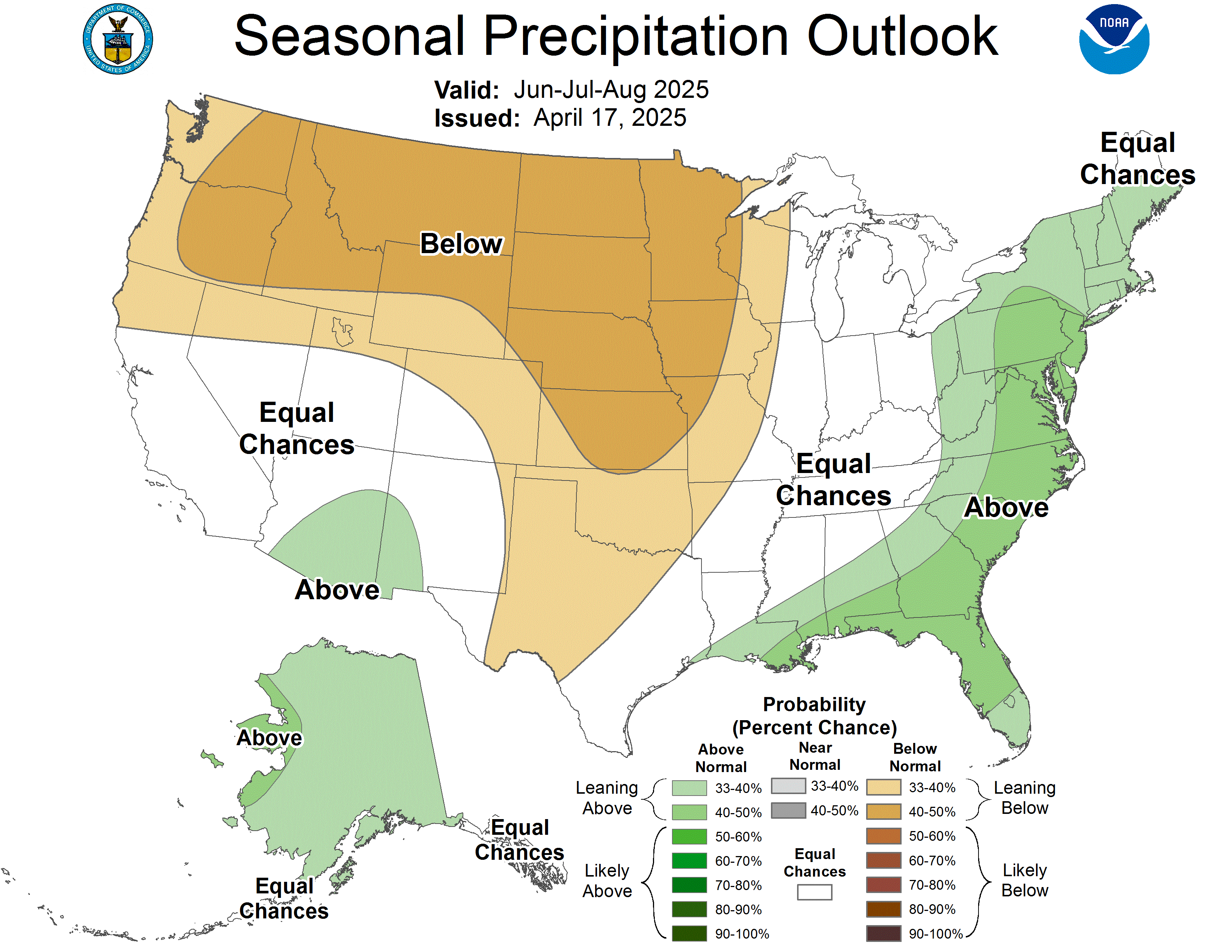 These are probabilistic forecasts, and the above images show the areas where one category (above, normal, below) is higher than the other two categories. For example, looking at the precipitation outlook above, you can see that there is a 40% chance of seeing drier than normal conditions across most of Minnesota. This means that there is also a 33% chance of seeing normal precipitation, and a 27% chance of having a wetter than normal winter.
There is a rather high amount of uncertainty in the winter outlooks at this time due to the lack of a strong climatological signal. Moderate to strong El Nino/La Nina conditions generally lead to more certainty in the winter outlooks, however, this year we have unexpectedly gone from what looked to be a very good chance of having El Nino conditions in the equatorial Pacific Ocean, back to neutral conditions. A weak El Nino is still expected to develop over the next couple months, but again, there is high uncertainty about this.
The winter outlooks will be updated by CPC on November 15.
Return to News Archive