Climate Outlook for June and for the June-July-August season
A trough of Low pressure will dominate the weather through the remainder of May. But the summer season is still forecasted to have a higher probability of warmer and dryer than normal for eastern utah and western Colorado.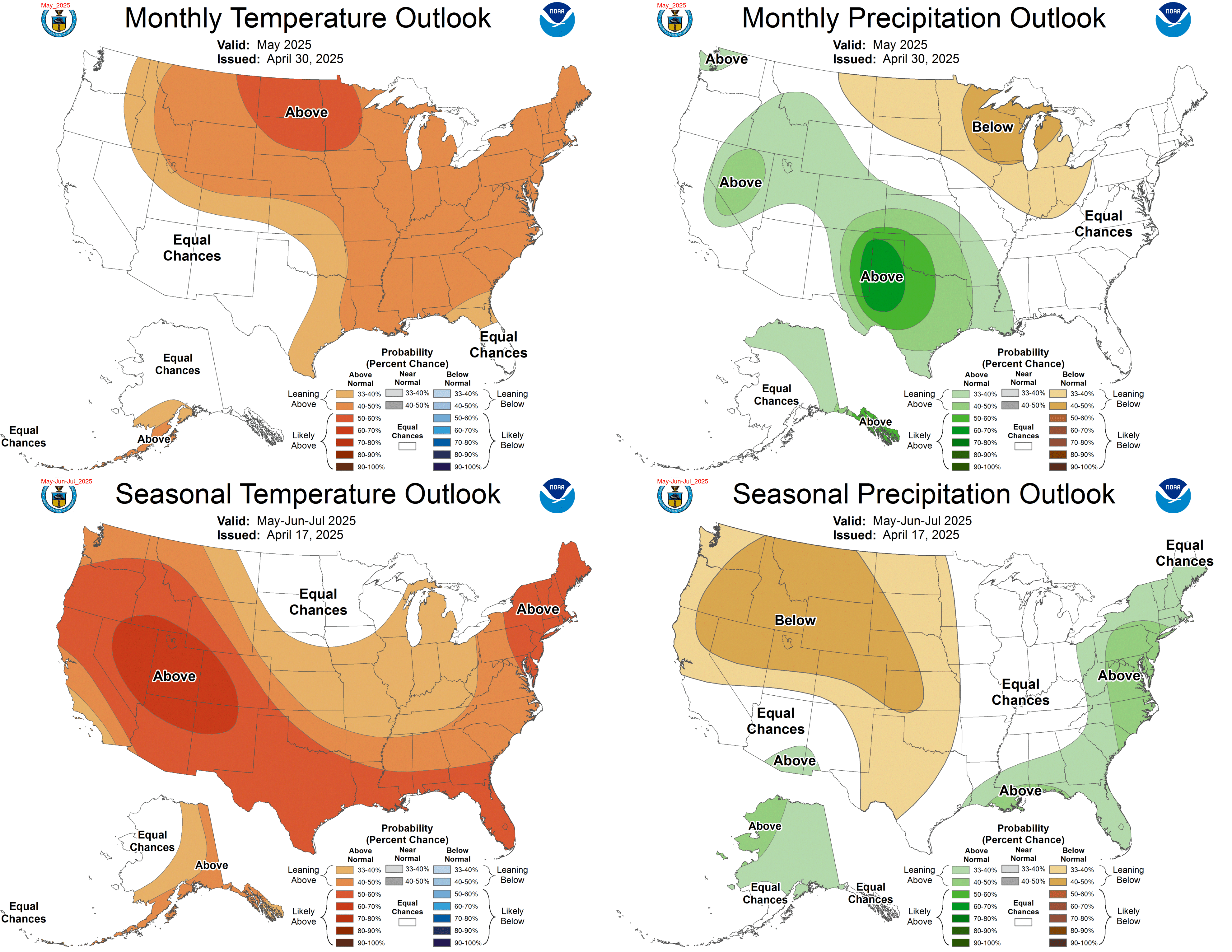 Severe drought, category D2 continues in the four-corners region. Drought is expected to persist over eastern Utah and western Colorado through August at least.
The eastern Pacific sea-surface temperatures are neutral, but there is a 55% probability of developing La Niña conditions developing by the fall season. There is little correlation between El Nino/La Nina conditions and summer weather patterns in this region.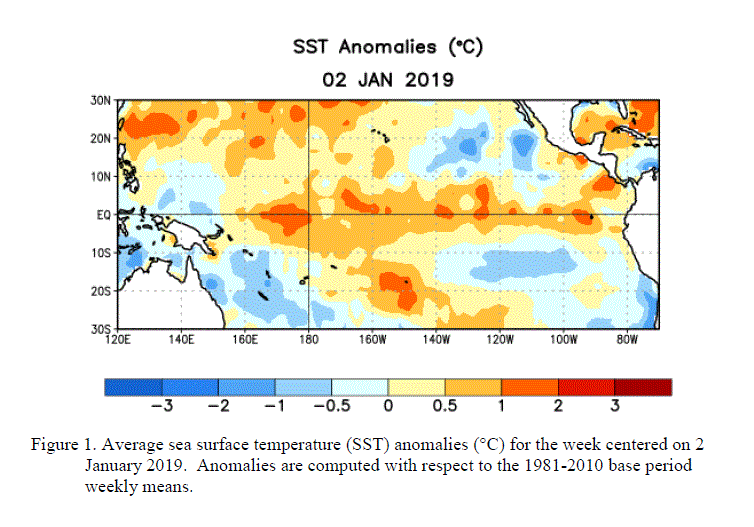 Return to News Archive