Severe Weather Possible through Saturday
A stationary front will be situated over central lower Michigan into Saturday. Thunderstorms are expected along and to the south of this front. Some of the storms could be severe with damaging winds the primary threat. An isolated tornado is possible. In addition heavy rain and frequent lightning will be possible. If you have outdoor plans, pay close attention to the weather as conditions can change rapidily.
Here is the latest outlook for severe weather through tonight
Then for Saturday, here is the current severe weather outlook.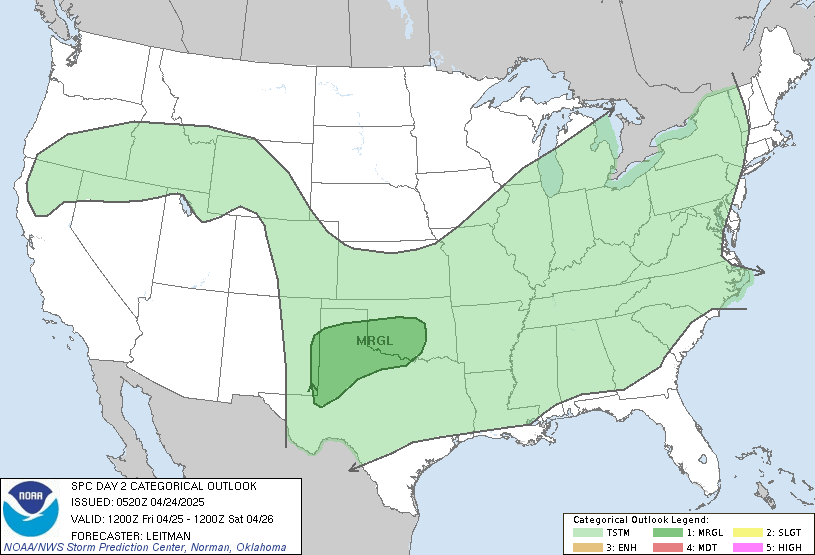 Return to News Archive