Oppressive Heat and Humidity to Persist One More Day
Upper level high pressure is producing oppressive heat and humidity over the middle of the nation, and this heat will continue one more day over the area. Because the health effects of high heat are cumulative, the risk of heat related illness will increase each day as the heat wave continues.
Click here for more information on how to cope with the heat. Cities and villages may have designated cooling centers available for you to go to escape the heat for a while. If these are not available, try to find other air-conditioned buildings to help you stay cool.
Forecast high temperatures next 5 days (click images to enlarge):
Some other helpful links:
The next two images below are the 6 to 10 day temperature and hazard outlooks produced by the Climate Prediction Center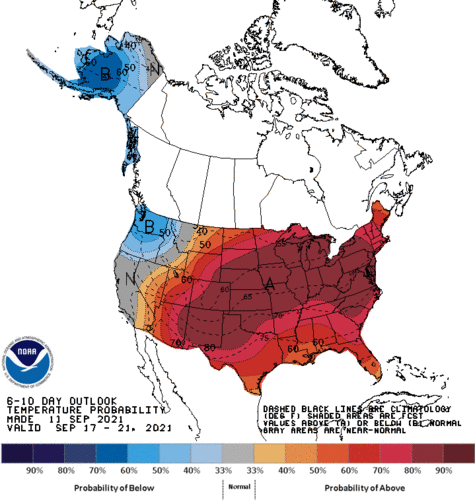 Return to News Archive