Hot & Humid Conditions Today June 12th
Hot and humid conditions should overspread much of central and southeast Illinois today June 12th with highs reaching the lower 90s over central IL and near 95 degrees southeast of I-70 in southeast IL. These temperatures combined with dewpoints in the lower 70s will give heat indices this afternoon in the upper 90s to near 100 degrees over central IL and 100 to 105 degree range south of Interstate 70. This will likely be the warmest day of the year so far. If you will be outside drink plenty of water, wear light weight light colored clothing and sunscreen and take frequent breaks in an air condition location. Never leave children, disabled adults or pets unattended in parked vehicles.
Here is a map of the Heat Indices during mid afternoon on Wednesday June 12th.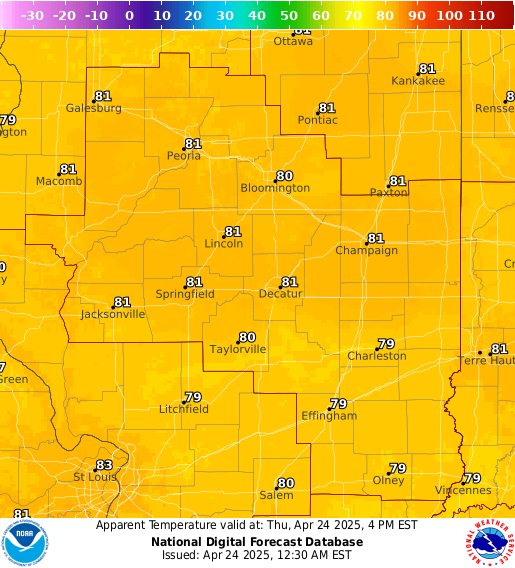 Return to News Archive