Severe storms possible this evening
Scattered storms will be possible this evening, especially over southern Kentucky. The storms will be capable of torrential rain, strong gusty winds, and small hail. And, of course, all thunderstorms produce dangerous lightning.
Stay tuned to NWS forecasts for the latest thinking. Below is the most recent outlook from the Storm Prediction Center:
Our greatest threat this afternoon and evening will be damaging winds, as indicated below.
Tornado Outlook:
Large (≥ 1") Hail Outlook: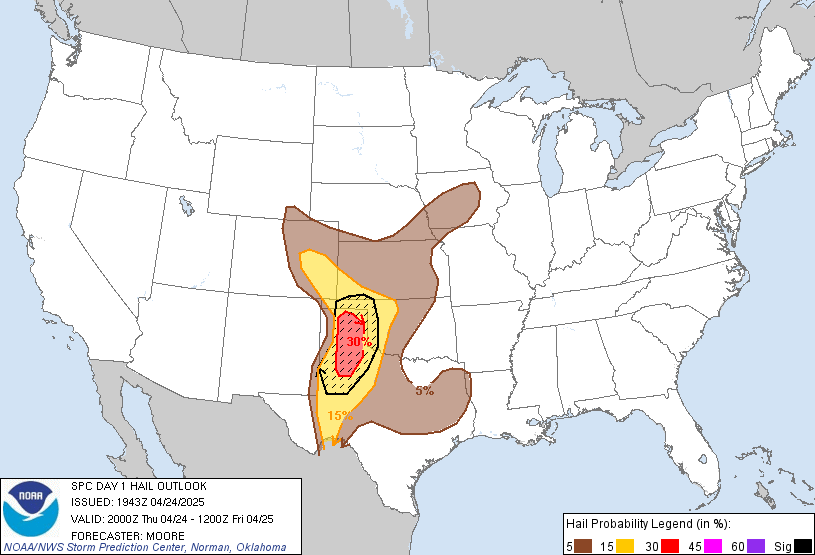 Return to News Archive