Severe Weather Possible Late this Afternoon/Evening
Severe weather will be possible late this afternoon and evening as a series of upper level disturbances pass through our region. Strong to severe storms are already occurring over portions of the area. As heating and instability increase by late afternoon, thunderstorms will become more likely with some thunderstorms reaching severe levels. Therefore a Severe Thunderstorm Watch is in effect until 10 pm EDT...9 pm CDT for most of the area. The greatest severe threats will be damaging winds and large hail.
Stay abreast of the latest weather updates if outdoors late this afternoon and evening!
SPC Day 1 Damaging Wind Threat: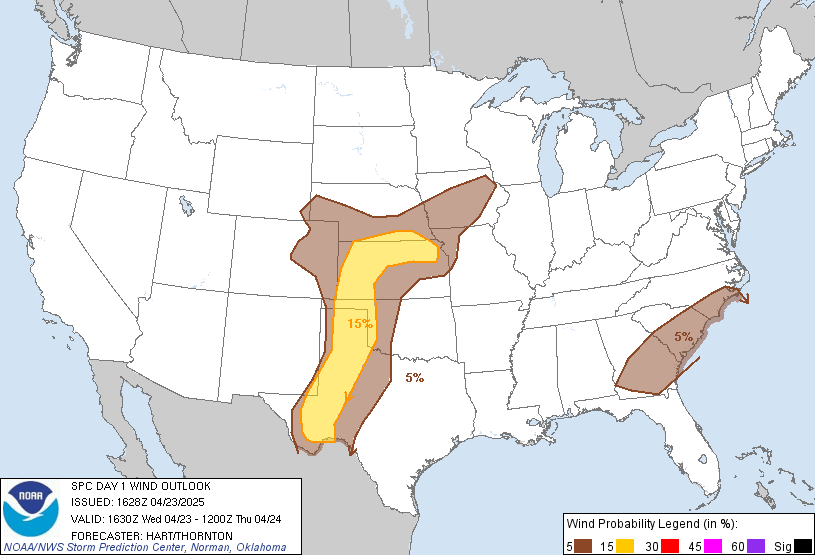 SPC Day 1 Large Hail Threat:
SPC Day 1 Outlook:
Return to News Archive