Abnormally Dry Weather Continues
Abnormally dry weather conditions have plagued the region much of the spring, with only a few widely spaced bouts of significant rainfall. The following table shows how precipitation so far this year stacks up to precipitation up to this point over the past 5 years as well as versus average. Both Chicago and Rockford are running year to date precipitation deficits, with the shortfall particularly noteworthy at Rockford where only around 3/4ths their normal precip has fallen so far this year.
Precipitation Through June 7th
| | | |
| --- | --- | --- |
| | Chicago | Rockford |
| 2008 | 16.13 | 16.93 |
| 2009 | 19.19 | 17.66 |
| 2010 | 13.40 | 12.56 |
| 2011 | 19.44 | 13.53 |
| 2012 | 12.22 | 10.46 |
| Average | 13.94 | 13.62 |
While precipitation for the year is running below average, the rainfall deficits for the past 30 days are particularly severe. The areas in red across northern Illinois on the map below are areas where rainfall the past 30 days has been less than 25% of normal, with the areas in the darker orange running between 25 and 50% of normal. This dry weather this past month is occuring during the start of what is typically the wettest time of year in the region and at a time that is critical for farmers to get adequate rainfall toward the start of the growing season.
The unusually dry weather has prompted the National Drought Mitigation Center to classify portions of northern Illinois as experiencing D0 drought conditions, which is in first level in the 5 tier long term drought severity index. The U.S. Drought Monitor map below is a measure of long term drought severity, ThePalmer Z index, a shorter term measure of drought, for May places all over northern Illinois in moderate short term drought with northwest Indiana in severe drought.
While some showers and thunderstorms are in the forecast for Monday into Monday night, significant widespread precipitation looks unlikely. Here is the Hydrometeorological Prediction Center's 5 day total precipitation forecast:
Other than that chance of storms Monday, the forecast for the next 7 days generally looks dry. Unfortunately, longer range outlooks from the Climate Prediction Center offer little hope in this dry spell ending. Here is the 6-10 day preciptition outlook: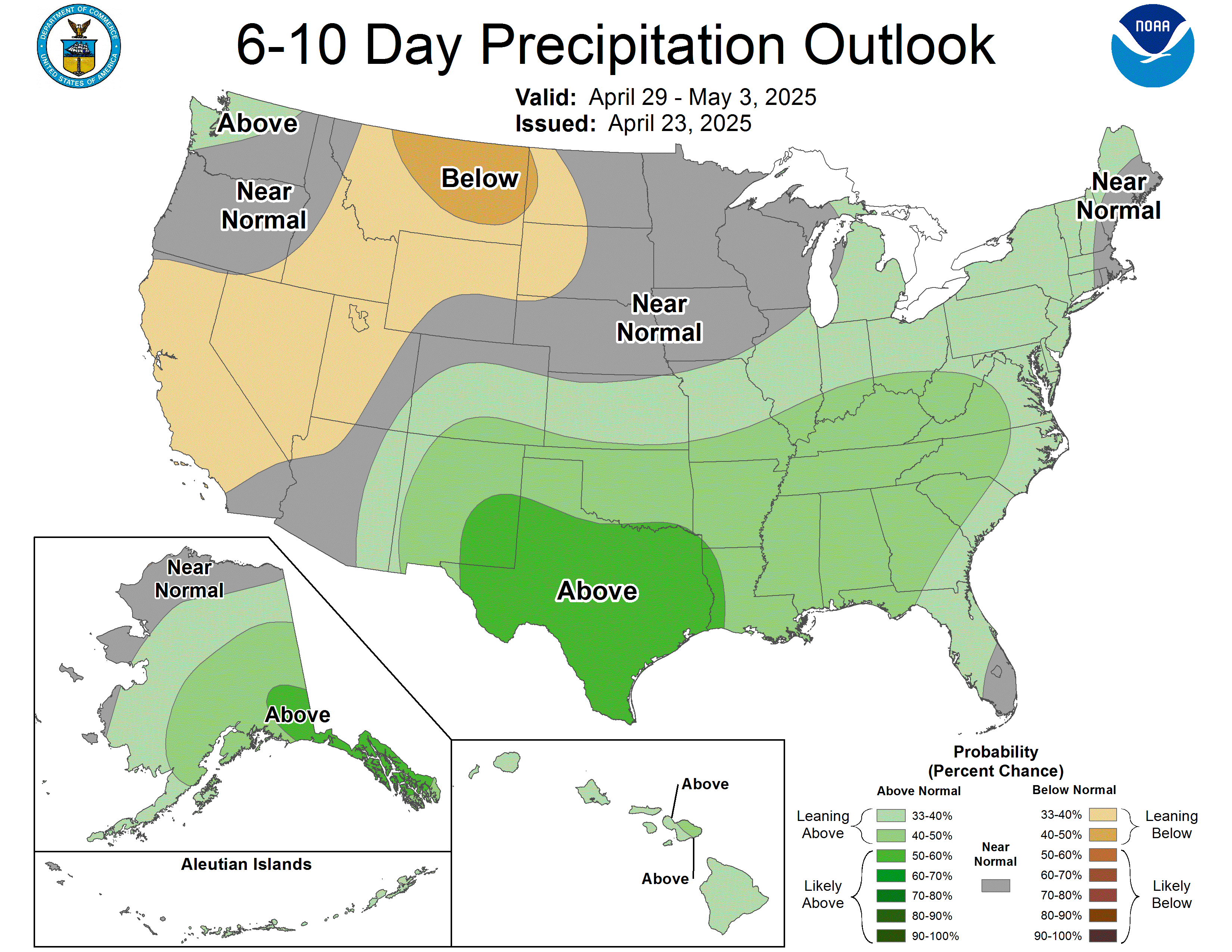 The 8-14 day outlook looks equally as bleak in terms of rainfall potential: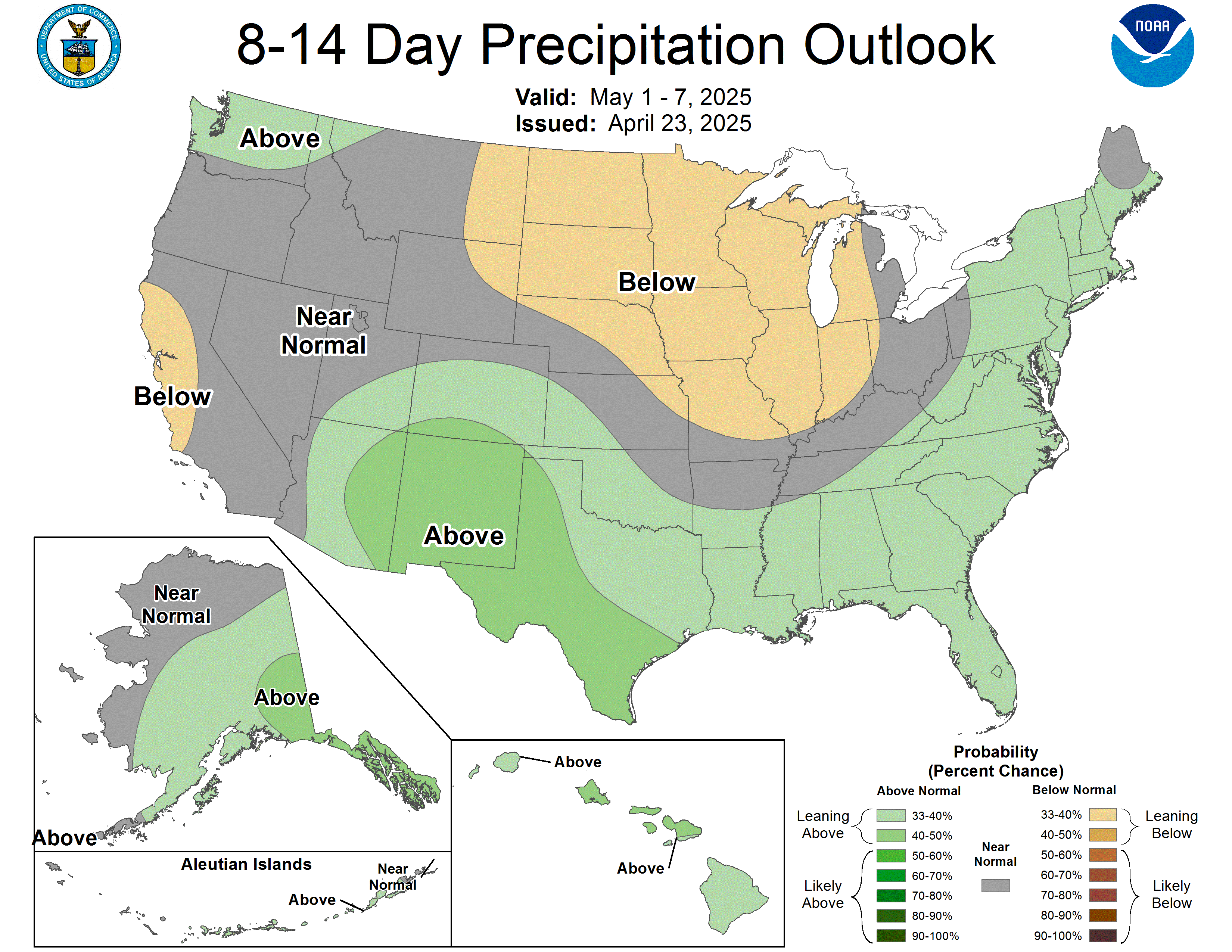 Return to News Archive