This is National Beach Hazards Awareness Week (June 1st to June 7th). Each day the National Weather Service in Milwaukee/Sullivan will post a topic that will help you make safe decisions on the beach this summer.
"Know Before You Go" to the Beach or Into the Water
Today's topic is the UV Index and Sun Safety Tips
The UV Index provides a forecast of the expected risk of overexposure to UV radiation from the sun. The National Weather Service calculates the UV Index forecast for most ZIP codes across the U.S., and the EPA publishes this information. The UV Index predicts the level of solar UV radiation and indicates the risk of overexposure on a scale from 0 (low) to 11 or more (extremely high).
The UV Index is accompanied by recommendations for sun protection and is a useful tool for planning sun-safe outdoor activities
The UV Index for the coming day can be found on the latest Recreational Beach Forecast for beaches from Sheboygan to Kenosha.
A graphical illustration of the UV Index for the current day is available from the EPA Sunwise website, and is depicted below (click for larger view):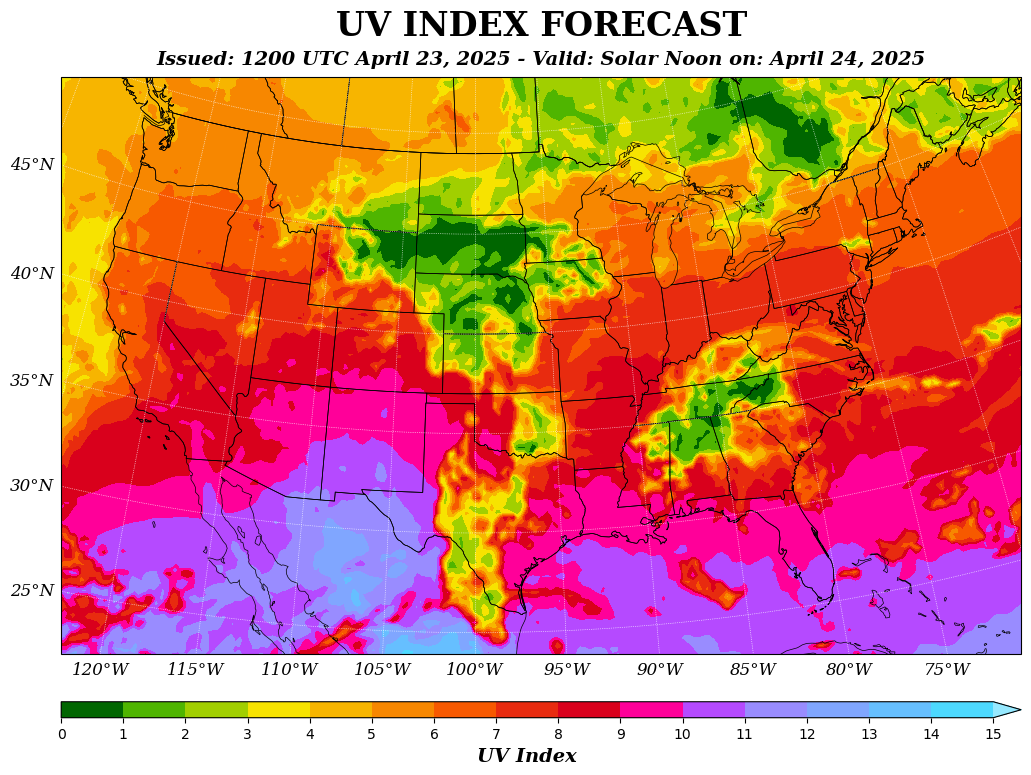 The UV Index graphical forecast for the next three days is also available on the EPA UV Index website.
An easy way to tell how much UV exposure you are getting is to look for your shadow:
If your shadow is taller than you are (in the early morning and late afternoon), your UV exposure is likely to be lower.
If your shadow is shorter than you are (around midday), you are being exposed to higher levels of UV radiation. Seek shade and protect your skin and eyes.
---
National Weather Service - Milwaukee/Sullivan
Return to News Archive