New Monthly Drought Outlook Product Launched!
NOAA's Climate Prediction Center unveiled a new U.S. Monthly Drought Outlook product, which more accurately reflects rapidly evolving drought conditions across the country. The new monthly outlook product will allow us to better meet the needs of our many stakeholders for shorter-term drought forecasts.
In addition, changes have been made to the drought outlook categories. The new drought categories are easier to understand and offer a more clear and concise depiction of the expected drought conditions for both the monthly and seasonal outlooks.
The monthly drought outlook will be produced each month in addition to the seasonal (3-month) drought outlook.
Check out the Drought Outlook for July at http://www.cpc.ncep.noaa.gov/products/expert_assessment/monthly_drought.html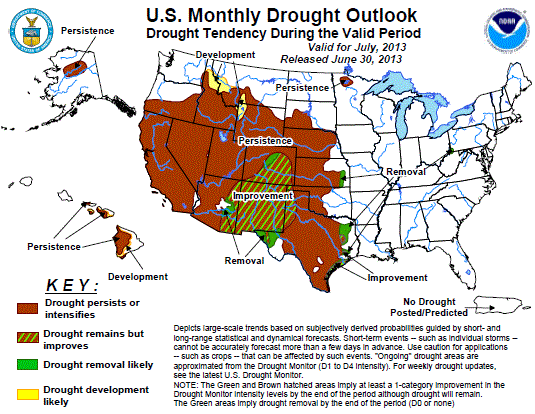 ---
ET
NWS MKX
Return to News Archive