Winter Outlooks, Updated Mid-November
NWS's Climate Prediction Center (CPC) has indicated equal chances to be above, near, or below normal for both temperatures and precipitation this winter. In other words, we don't have a strong enough signal to lean one way or the other right now.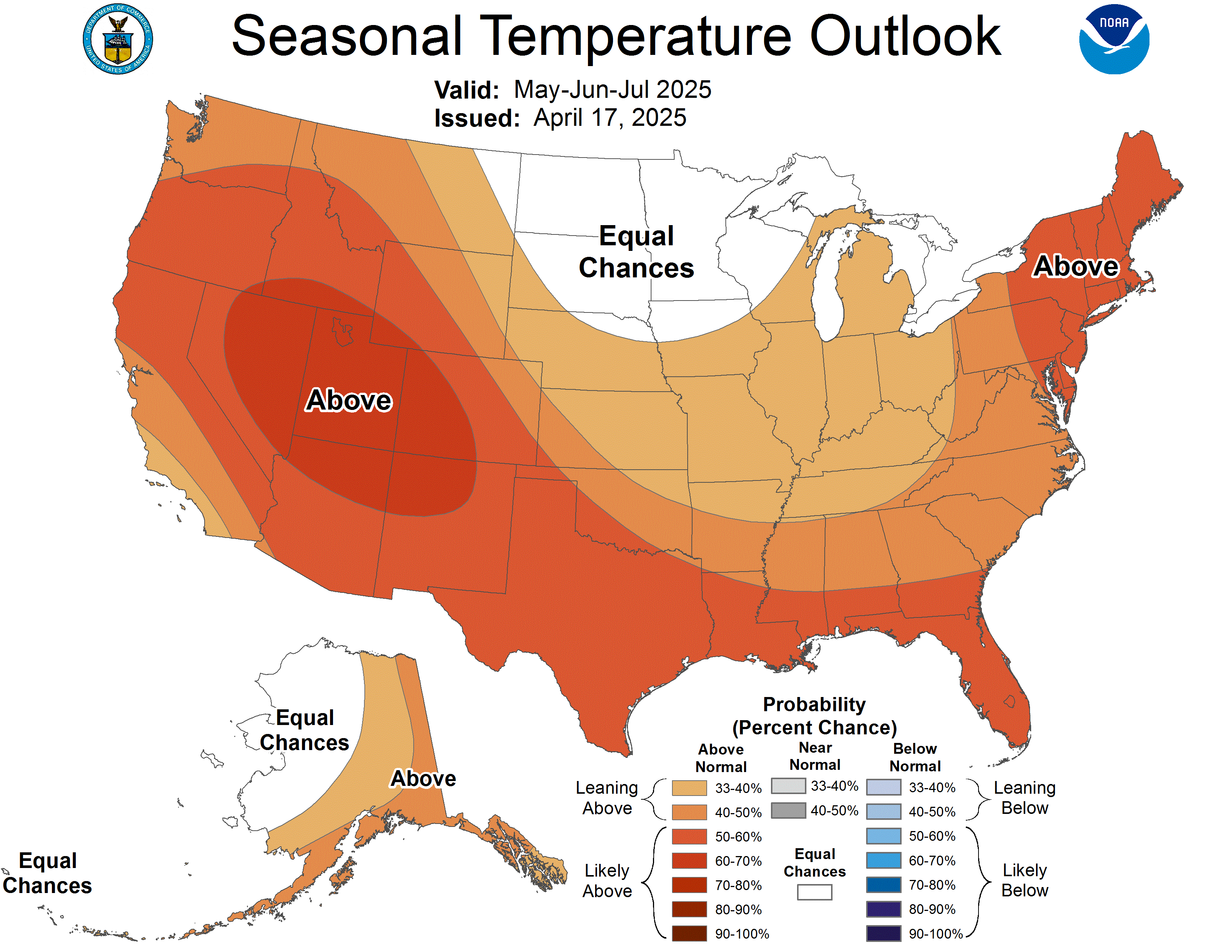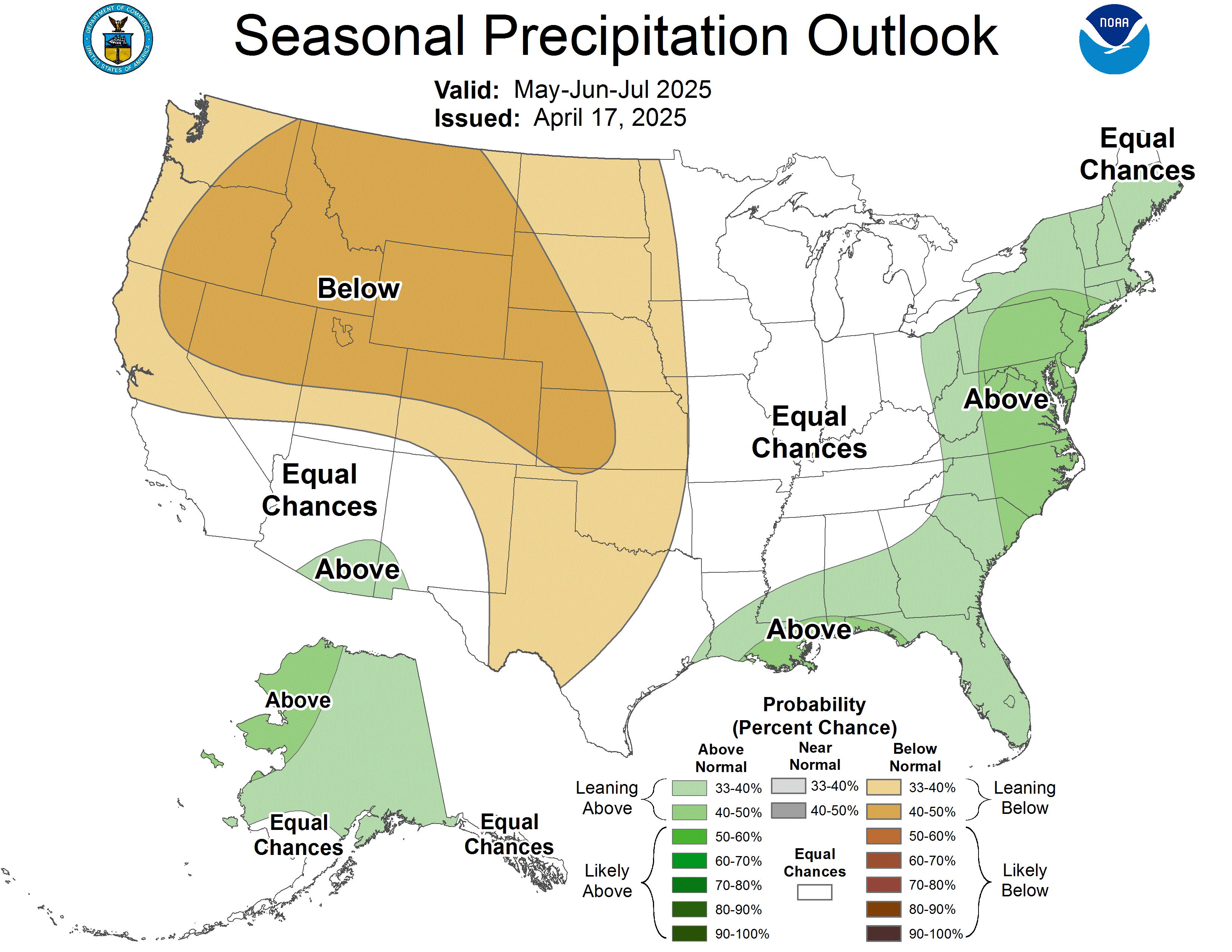 For a more local look at temperature outlooks for the coming seasons, take a look at the Local 3-Month Temperature Outlook!
Some winters are harder to predict than others, especially when we don't have strong signals in the oceans to help define our weather patterns. This year is one of those without strong signals, and it's a tough one to forecast. The El Niño Watch issued by the Climate Prediction Center has been canceled, and neutral conditions are now favored in the Pacific Ocean near the equator. There aren't too many other signals that allow seasonal prediction. One signal that we do have is persistence of our current tendencies, and another is the wintertime trend toward warmer temperatures due to our changing climate. But these are not strong signals, and they are often overwhelmed by weather events.
For those who like to look a little deeper, one of the primary forecast models for monthly climate prediction is the Climate Forecast System, version 2 (CFSv2). The last few runs of that model have shown a potential for both warmer than average temperatures and drier than average precipitation in December. This model is more sensitive to forecasted weather patterns, which means that it tends to get better as the month approaches.
The CPC Drought Monitor does indicate that drought conditions are likely to persist at least through February. Even normal precipitation through the winter months does not amount to much. Also, once the ground freezes, much of the precipitation runs off into rivers and streams instead of soaking into the ground.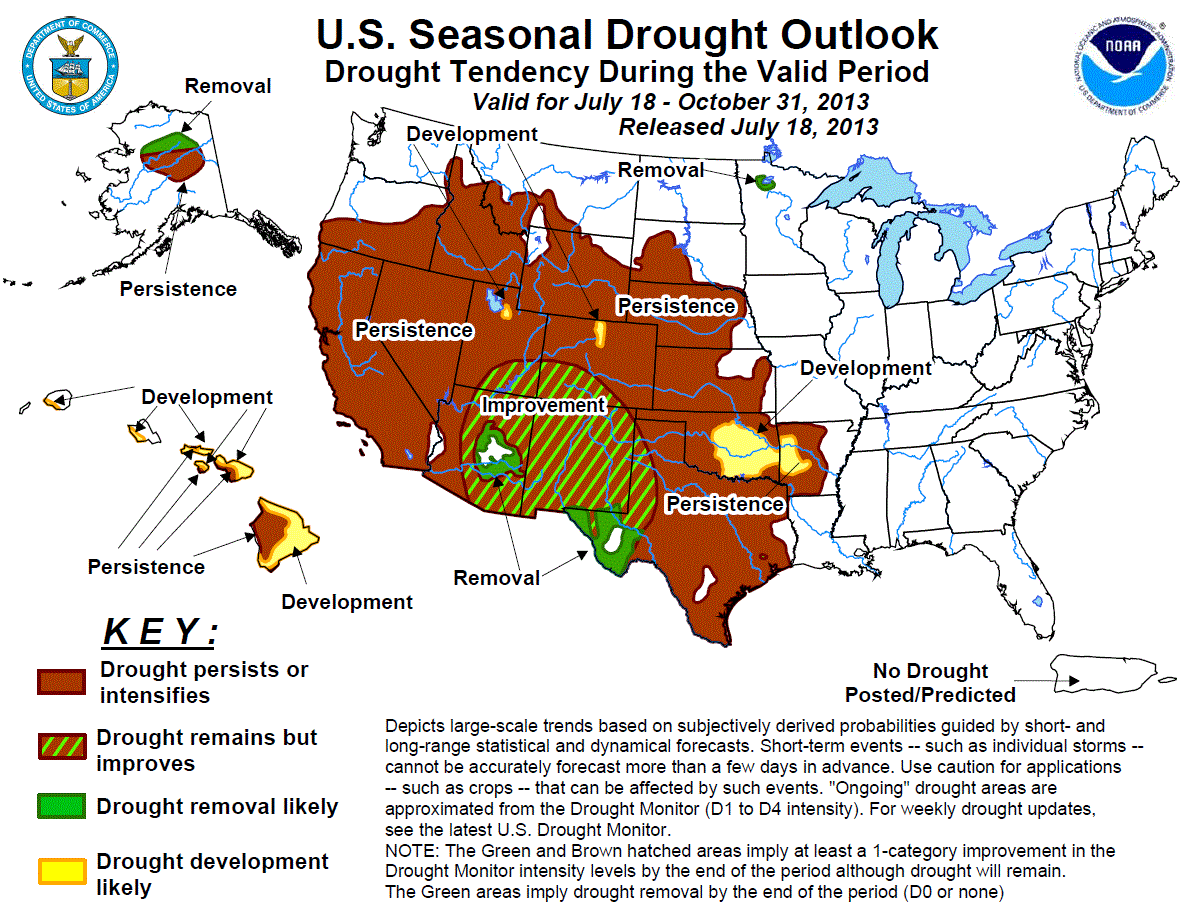 If you have any questions about the winter outlook, we encourage you to contact us on our Facebook page! You can also submit questions to the webmaster.
Return to News Archive