December temperatures across the eastern half of the nation were below normal during the month of December.
The original forecast for the winter called for above normal temperatures and above normal precipitation. These forecasts were mostly based on the forecast of La Nina being the main global control.
These forecasts were for a three month average, from December 2010 to February 2011.
Could it still happen? Yes, it could average out that way if January and February end up being well above normal for both temperature and precipitation.
Here are the latest outlooks for January and the outlooks for January through March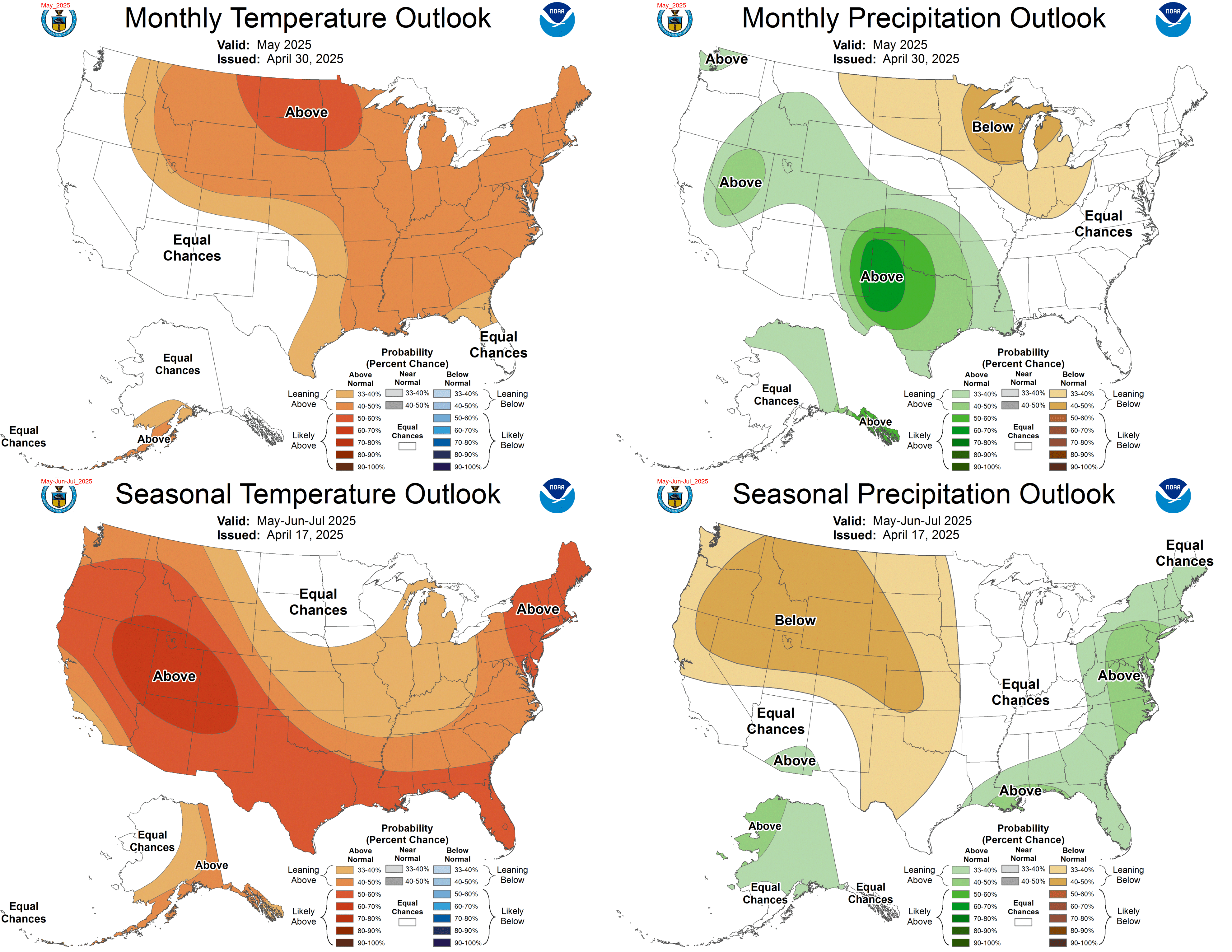 At our winter weather workshops, we suggested that a stormy and warmer winter was expected, with severe weather possible. But, we also talked about the North Atlantic Oscillation (NAO) being a caveat. If the NAO becomes negative, then colder than normal conditions are expected in the eastern half of the U.S., which is what happened. The NAO trumped the La Nina pattern and thus we ended up with a colder than normal December.
Below is a typical 500 mb pattern for the northern hemisphere from December.
The NAO involves a blocking high pressure center over Greenland. The high pressure essentially backed up cold air over eastern Canada and the U.S. The high pressure stopped the storms from moving freely across the Atlantic and the cold air got trapped over the eastern U.S.
The numerical models we use in our daily forecasts are pretty good at most things, however, forecasting what the NAO will be doing 2 weeks from now is a tough one. If the NAO goes into a positive phase and the ridge over Greenland breaks down, then the La Nina pattern can take over, which would bring us a more stormy and warmer rest of the winter. If the NAO goes back to a negative phase and the ridge builds back over Greenland, then the cold will persist.

Return to News Archive